Solutions that Work for You
Usually the best solutions are simple! The challenge is that most people assume the harder it is to do, the longer it takes to accomplish and the more complicated the process, the better the outcome. That couldn't be further from the truth!
At Career Services Network, we agree with project managers. They tell us that 95% of a project's success lies in the plan. Our goal is to find the most effective solution to help our clients get from Point A to Point B.
Our process is straightforward, and it works:
Define the issue
Identify the stakeholders
Discuss the objectives
Outline the scope of work
Verify the timeline
Confirm the benchmarks
Create and execute the plan
Resolve the issue
Provide ongoing training and support to sustain workplace excellence
With over 27 years of successfully navigating workplace effectiveness we have the necessary expertise to facilitate the problem solving process. We work with you to define the issues and determine the best and most effective solutions to resolve your workplace challenges.
As the success of your work team evolves we're there to help you stay the course and continue to grow a dynamic, empowered and engaged workforce.
As your needs change, we continue to offer solutions that move your workforce in a positive and purposeful direction.
Listen - Listen - Listen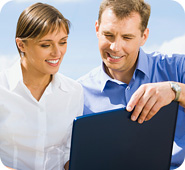 We cannot resolve issues until we know what the issues are and to discover that we must listen to your concerns. We will ask and we will listen until we have enough information to initiate a plan that provides a solution that works best for you and your organization.
Here what our Clients are saying
Customer Commitment
Our most important commitment is your satisfaction.
At Career Services Network we have a proud history of providing exceptional service; building and maintaining trusting, professional relationships and delivering comprehensive and sustainable employment and workplace solutions.
Our business philosophy is based on four simple tenets:
How can we help?
How can we serve?
How can we empower?
How can we elevate?
These tenets extent to our team, our families, our clients and our community.
Every client, every project and every endeavor we choose to align with is given our complete and undivided attention with a promise to deliver more than is expected, in a timely fashion, honoring individuals, empowering teams and promoting collaborative, organizational achievement.
You have our commitment to excellence and our guarantee of satisfaction!
Solutions You Can Use
Employment Solutions
At Career Services Network, we understand that people are your most important asset and that workplace success begins with employee selection. Placing the right people in the right jobs is the first step to creating motivated and engaged employees.br>
Our staff is professionally trained in recruiting strategies, assessment administration, retention solutions, employment law, interviewing and more to bring you cost-effective and timely hiring strategies.
More…
Staff Development
Since 1997 Career Services Network has developed over 60 Staff Development programs and helped 100's of employees discover workplace success. Our goal is to provide real solutions that empower work teams to reach optimum levels of performance. We have never lost sight of the fact that happy employees make successful companies.
More…
Outplacement Services
With over 27 years of successful experience in the Career Development industry, we offer an extensive range of expertise in the area of Outplacement Services.

If your company is going through a change in workforce, either lay-offs, reengineering work teams, termination, or closing a facility we offer a full-range of menu-driven services. And our services are easy to customize for your specific needs. So whether you have one person or thousands of people to assist in the employment transition process, we can help!
More…